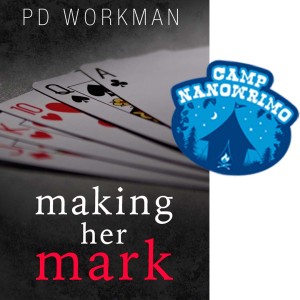 Up to 85,763 words so far on my CampNano book! A few more days, and I will be done. In spite of limited time, I have been able to get in >5,000 words per writing day.
Teaser Tuesdays is a weekly bookish meme. Read the rules at Books and a Beat. Anyone can play along!
I am currently reading Sibella Giorello's Stone and Spark: Book 1 in the Raleigh Harmon mystery series. I don't remember where I saw this book and what inspired me to pick it up, but I am really enjoying it so far. Raleigh Harmon is a teen with a mentally ill parent, whose brilliant and somewhat OCD friend has mysteriously disappeared (but, seeing as her mother is a drunk and father is a pothead, and she has run away in the past, neither of them has bothered to report her missing.) You know how I like a good book with mentally ill characters!
"You're not fooling us." She turns the notebook, holding up the page so I can see it, showing me my own foot which is somehow evidence that I'm not me. "We know you're not Raleigh."
We. Not the royal We.
The crazy We.
Sibella Giorello, Stone and Spark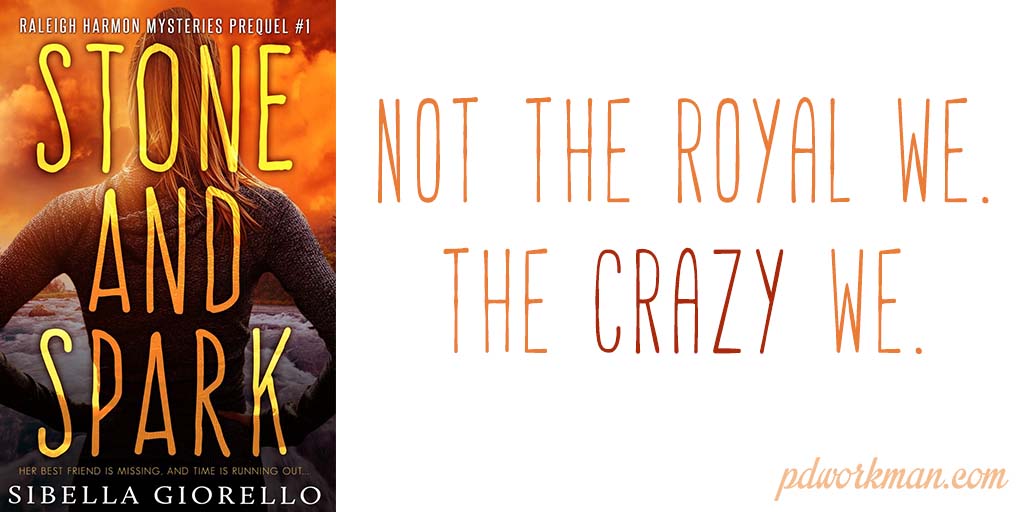 Her best friend is missing. And time is running out.
Raleigh Harmon finally conquers her worst fear—by trespassing—and wants to tell her best friend, a smart-mouthed physics genius girl named Drew Levinson.
Only Drew's gone. Really gone.
Everybody says Drew ran away. But that only skyrockets Raleigh's suspicions. Drew Levinson is the least impulsive person she knows.
Armed with an encyclopedic knowledge of city criminal codes, her rock hammer, and a stubborn streak wide as the Chesapeake Bay, Raleigh scours her hometown for clues. But not even the cops are on her side.
Was Drew meeting somebody in secret?
Escaping her loony parents?
Or is Raleigh's hunch dead-on: her best friend didn't choose to leave . . . .
"Stone and Spark" is the first book in the long-running Raleigh Harmon mystery series. It introduces the girl who will become a forensic geologist and FBI agent—provided she survives her high school years.