On Friday, I released Chloe, Between the Cracks #4. Read a sample or pick up your copy today!
And yesterday, I finished the first draft of book one of a new series: Gluten-Free Murder. My first cozy mystery. Don't you just love the cute cover?
Teaser Tuesdays is a weekly bookish meme. Read the rules and more teasers at The Purple Booker. Anyone can play along.
I have been reading The Throwaway Children by Diney Costeloe. Set in post-WWII England and Australia, it is the story of two children in the social services system. A fascinating read, with plenty of action and emotion. As usual, a warning about language. This one is liberally sprinkled with f-bombs. Here is my teaser:
'Now what's all this about not going home? Course you must go home. Your poor mum will be wondering where you are.'

'I don't want to go home,' repeated Rita. 'Uncle Jimmy might be there.'
Diney Costeloe, The Throwaway Children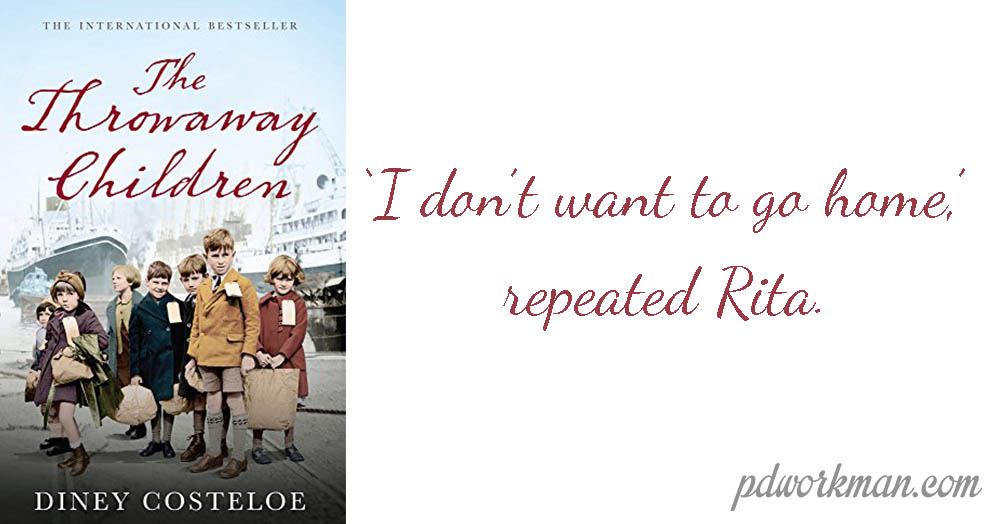 Gritty, heartrending and unputdownable – the story of two sisters sent first to an English, then an Australian orphanage in the aftermath of World War 2.
Rita and Rosie Stevens are only nine and five years old when their widowed mother marries a violent bully called Jimmy Randall and has a baby boy by him. Under pressure from her new husband, she is persuaded to send the girls to an orphanage – not knowing that the papers she has signed will entitle them to do what they like with the children.
And it is not long before the powers that be decide to send a consignment of orphans to their sister institution in Australia. Among them – without their family's consent or knowledge – are Rita and Rosie, the throwaway children.