Teaser Tuesdays is a weekly bookish meme, read the rules at A Daily Rhythm. Anyone can play along!
The bright cheery cover of this cozy mystery attracted my attention. It has been an interesting read so far! Death by a Honey Bee is a Josiah Reynolds Mystery by Abigail Keam.
As I worked my honeybees, I wondered what Richard's death would have cost me had I really been guilty of murdering him. It probably would have been cheaper just to confess and go to trial.
Abigail Keam, Death by a Honey Bee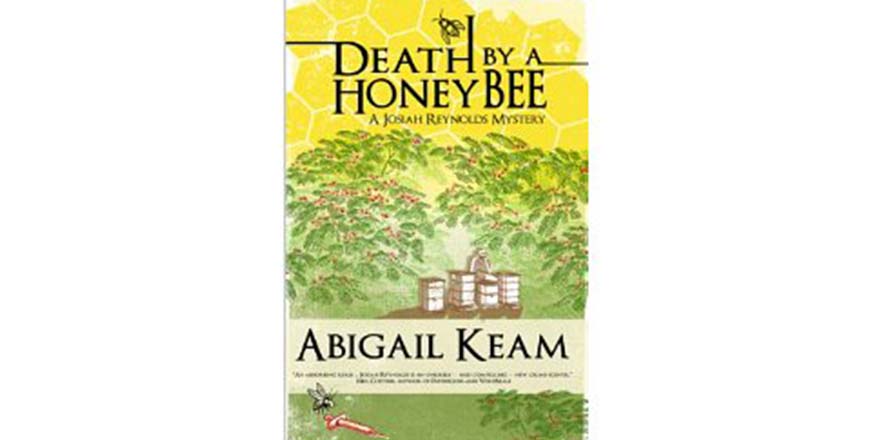 The Josiah Reynolds series is not just another formulated mystery series. They are not cozy or fuzzy, but they do try to be humorous and witty. Sometimes they succeed. Each novel/novella has a stand-alone mystery, but the stories are also about the continuing life saga of a middle-aged Southern woman as she faces many serious obstacles. Josiah faces the world with sarcastic humor and a number of quirky, oddball friends that can only be found in the Southern town of Lexington, the heart of the Kentucky horse country. Some mysteries end with a bang, some are not solved at all and the first one ends with a cliff hanger, but they always entertain in the sassy, humorous and suspenseful world as Josiah goes about sleuthing. The Josiah Reynolds Mystery Series is just like fried chicken . . . finger-licking good! Add some sweet tea and a piece of chocolate pecan pie with a scoop of ice-cream and you got yourself some tasty reading.
Description
Josiah Reynolds is a beekeeper trying to stay financially afloat by selling honey at the Farmers' Market. She finds her world turned upside down when a man is found dead in her beeyard, only to discover that the victim is her nemesis.
The police are calling the brutal death murder and Josiah is the number one suspect! Josiah makes the rounds of quirky characters that can only be found in the lush Bluegrass horse country. Fighting an unknown enemy in the glamorous world of Thoroughbreds, oak-cured bourbon and antebellum mansions, Josiah struggles to uncover the truth in a land that keeps its secrets well.
Death By A HoneyBee is the first of an episodic series and as such ends in a cliff-hanger which is crucial to the rest of the series. Attached to HoneyBee is a bonus chapter from Death By Drowning which continues our heroine's story in linear time. I hope you enjoy reading Death By A HoneyBee as much as I have enjoyed writing it. It was a labor of love.