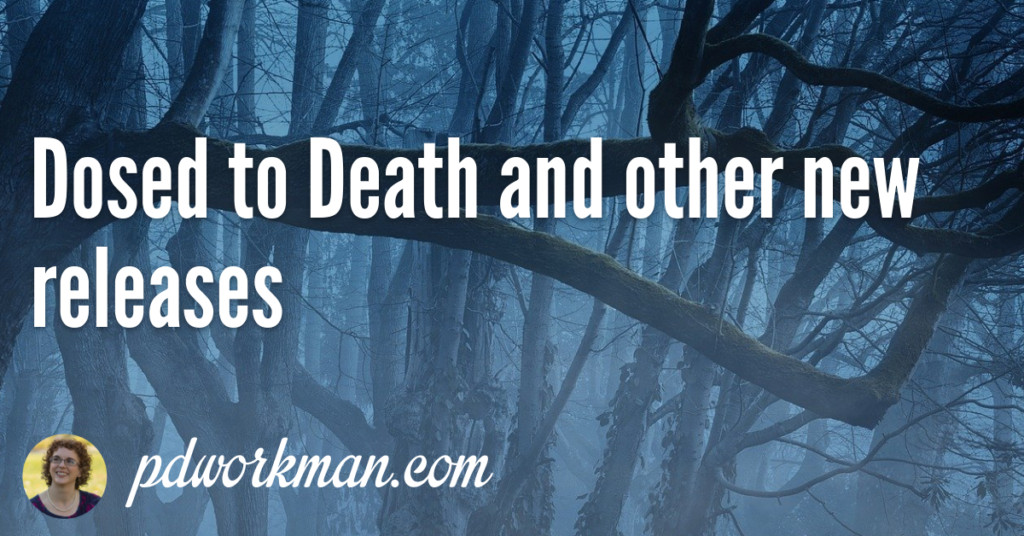 Happy (almost) Thanksgiving! It is release day for Dosed to Death, A Kenzie Kirsch Medical Thriller #3. Dosed to Death can be read as a stand alone mystery or as part of the Kenzie Kirsch series. You will also be familiar with Kenzie, Zachary, and their other friends and family members if you have been reading the Zachary Goldman Mysteries.
Kenzie and Zachary have decided to take a Thanksgiving vacation at a mountain resort. Well, of course a storm blows in so no one can get in or out, and you know what's going to happen, right? I mean, it is a medical thriller…
Dosed to Death
Out of the frying pan and into the fire!

Kenzie Kirsch needs a vacation from the dead bodies in the Medical Examiner's Office, so she arranges for a Thanksgiving resort vacation.

Who knew she would be dealing with more deaths there than if she had stayed at home? At first, she and partner Zachary Goldman assume that it is just a weird coincidence, but as the snow starts to pile up outside their doors, so do the bodies.

Trapped with a killer, it's up to Kenzie to gather what clues she can from the remains of her fellow holidayers.
But the killer isn't going to just sit around and wait for her to figure it out.

⭐️⭐️⭐️⭐️⭐️ another well-crafted mystery full of suspense, plot twists, and nail-biting tension as Kenzie and Zachary work diligently to unravel the clues to the bizarre happenings at the lodge where they were hoping to enjoy a peaceful and relaxing vacation.

If you are a reader of the Zachary Goldman Mysteries series, you have already met Kenzie Kirsch. This series is a spinoff from Zachary Goldman Mysteries, giving Kenzie a front-and-center position in solving medical mysteries.

Looking for a strong female lead in an engaging medical mystery? This will be right up your alley.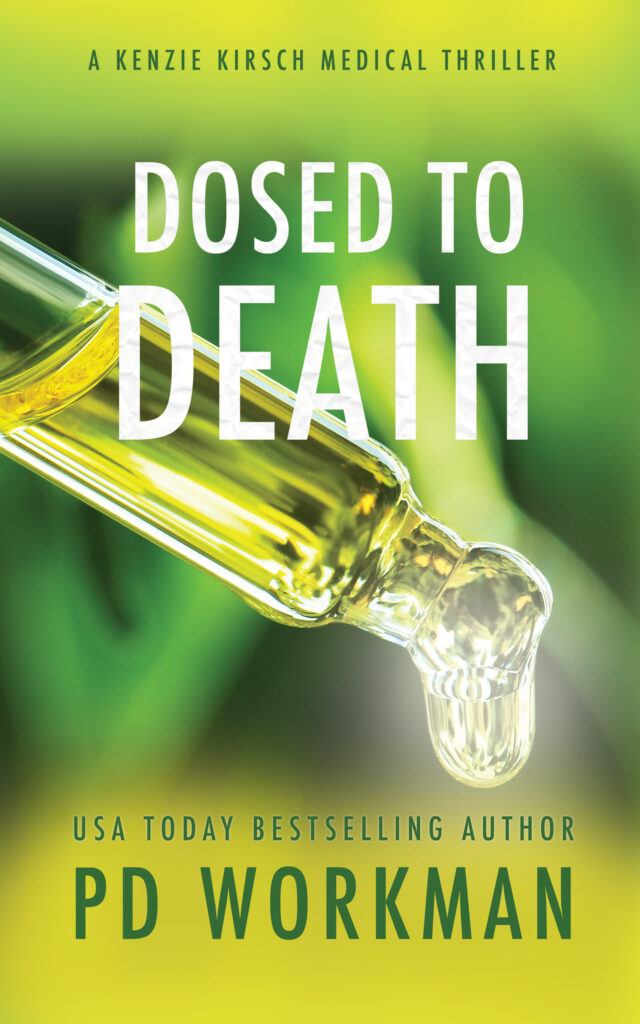 AUTHOR DIRECT RETAILERS SAMPLE BOOKBUB BINGEBOOKS GOODREADS
Clicking the Author Direct button allows you to purchase an ebook directly from the author using your PayPal account (blue button) or a credit card (grey button)

Download format options are Kindle or ePub (iBooks, Nook, etc.) format
And more
If you need some more books to fill up your ebook reader or stack on the bedside table for the upcoming Thanksgiving holiday (and even of those who aren't in the USA can still celebrate by reading books…) scroll down!
The Madness of Crowds
You're a coward.

Time and again, as the New Year approaches, that charge is leveled against Armand Gamache.

It starts innocently enough.

While the residents of the Québec village of Three Pines take advantage of the deep snow to ski and toboggan, to drink hot chocolate in the bistro and share meals together, the Chief Inspector finds his holiday with his family interrupted by a simple request.

He's asked to provide security for what promises to be a non-event. A visiting Professor of Statistics will be giving a lecture at the nearby university.

While he is perplexed as to why the head of homicide for the Sûreté du Québec would be assigned this task, it sounds easy enough. That is until Gamache starts looking into Professor Abigail Robinson and discovers an agenda so repulsive he begs the university to cancel the lecture.

They refuse, citing academic freedom, and accuse Gamache of censorship and intellectual cowardice. Before long, Professor Robinson's views start seeping into conversations. Spreading and infecting. So that truth and fact, reality and delusion are so confused it's near impossible to tell them apart.

Discussions become debates, debates become arguments, which turn into fights. As sides are declared, a madness takes hold.

Abigail Robinson promises that, if they follow her, ça va bien aller. All will be well. But not, Gamache and his team know, for everyone.

When a murder is committed it falls to Armand Gamache, his second-in-command Jean-Guy Beauvoir, and their team to investigate the crime as well as this extraordinary popular delusion.

And the madness of crowds.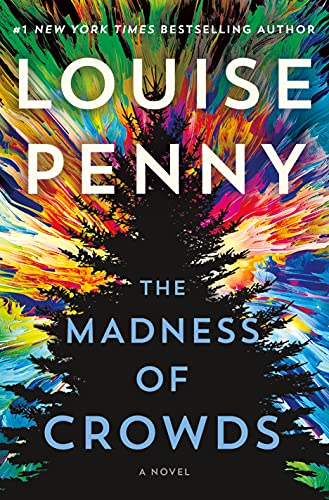 Shadowed Footsteps
To protect her daughter, she will do anything—lie, cheat, and steal. But at what cost?

Lana has found her child's father. She thinks. But he's homeless. Or is he? In trying to reveal the truth, she uncovers way more than she bargained for. He appears to be working with Lana's mother to protect her jewelry. An old, expensive piece that as far as Lana can tell is connected to her mom's past, something she knows nothing about. Determined to find answers, Lana soon discovers that she has put her family in the direct line of sight of a man who is out to get what he believes is his.

Jordie has been running and lying his whole life but now he is using his skills and position for one thing, to take down the notorious Joe Brown. His father. But he can't do it alone. The last attempt almost got him killed.

Lana forces Jordie to work with her and to use his skills and connections to protect her family. But she's truly not sure if he's the problem… or the solution… He has a connection to the man they are trying to stop. So, is Jordie really working with her? Or for him?

Can they stop a man notorious for his brutality and his success before he takes the one thing that means the world to Lana?

Sheila grew up in a Foster Home run by Mrs. Stephanos. Now, thirty-five years later, the bauble she played with as a child, has arrived. And it is worth over a million dollars. She is the second of the foster sisters to receive her jewelry. But who is sending them out? And what is their end game?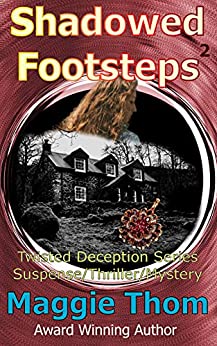 Dark Greed
Jealousy is evil. Greed is deadly.

When a young man is found hanging inside a barn, it seems like an open-and-shut suicide. But the boy in question is none other than Bryce Mowery, son and only heir of the richest family in Savannah, and Bryce's father is claiming foul play. Much to her chagrin, Detective Charli Cross is sent to investigate and appease the farm and real estate magnate.

But soon, it's no longer a question of if Bryce was killed, but by who. The Mowerys have made plenty of enemies in town, but why would anyone want to kill the happy-go-lucky playboy? As Charli and her partner Matthew delve deeper into the cutthroat world of land development, the killer is waiting. Not only does he like to play games, but he's covering his tracks . . . and he's developed a taste for murder.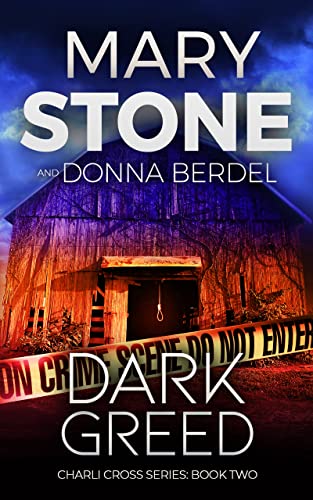 Reasons Why
What would make a mother sell her children?

Sally made choices – choices you might not agree with, like sacrificing her kids to give herself a better life. But what if she truly believed that was the best thing for her daughter and sons?

The Sally on the book cover has two sides – one warmed by the sun's rays, the other buffeted by storms.

Doesn't that happen to all of us? Which side dominates our world view?

Do we have a choice?

Do life's events shape us, or do they just show us who we really were all along?

This is Sally's story. See what made Sally the woman she is today.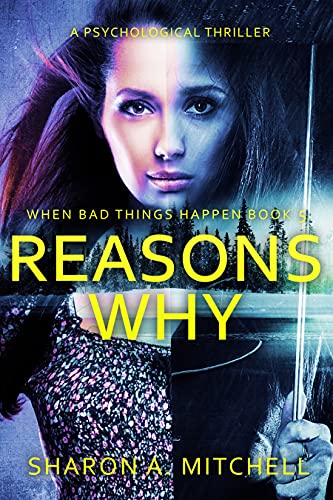 Buried at the Lake
The presumption was murder.

Everyone assumed they knew the killer…

…but what if they were wrong about the crime?

It was the most beautiful house on the lake. When a girl's remains are found on the property, Bill Miller seems to know something. For ten years, there had been whispers about what happened to the girl.

What was he hiding?

Her case wasn't Luca's priority.

Between his sick wife and The Park Shore Murder, his plate was full. The press was all over it and he needed to find out who murdered the innocent woman relaxing in her backyard. Worth millions, but without any known enemies, what was the motive?

Was it mistaken identity?

Or something sinister?

Those thoughts danced through his head as he tried to get a handle on what happened to the girl. He shouldn't be focused on her, with the other murder unsolved, but he couldn't help it.

Something was off.

It didn't add up.

If he could just figure out what that something was, Luca's gut said the rest would fall into place.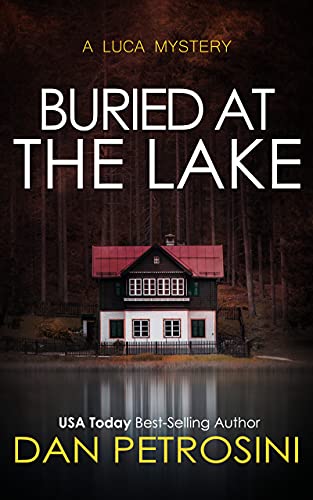 Keepsakes, Karma & Murder
The perfect first date. Good food, romantic setting, good vibes. Until a woman screams and a shot is fired.

As a trauma counselor, Stacie Maroni, doesn't hesitate to barge through the fray. Nor does her date, Detective O'Hare. With the case falling outside his jurisdiction, O'Hare and Stacie should simply be witnesses.

Emphasis on should.

As contradictory information emerges, things get complicated and Stacie's involved whether she likes it or not. Good thing O'Hare has her back. Mystery with a side of romance.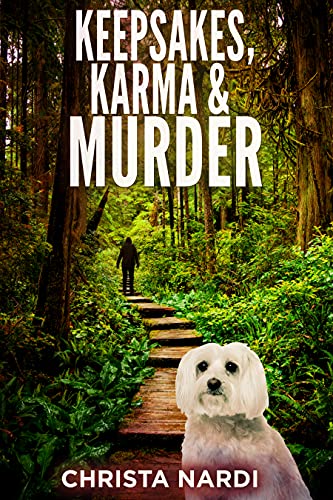 Sewing Suspicion
Secrets and a patchwork of lies. Can Alex string together the truth before her life unravels?

Alex Bailey's heart feels threadbare. Struggling with the dubious practices of her NYC law firm, she's left her high-profile career and is eager to clear her conscience with a trip home to care for the woman who raised her. But when an ill fate befalls the quilting matriarch, the shocked lawyer suspects someone is covering up murder.

Unpicking the strands of her beloved grandmother's life, Alex patches together clues that prove her loved one's death was no accident. And when the practice's stained history weaves into the culprit's devious handiwork, she'll need to stay alive long enough to expose a heartless killer.

Can Alex get to the bottom of a sinister pattern before she ends up buried in a flower garden?

Sewing Suspicion is the captivating first book in a series of Quilting Cozy Mysteries. If you like troubled heroines, pulse-pounding twists, and intriguing howdunits, then you'll love Kathryn Mykel's cleverly woven tale.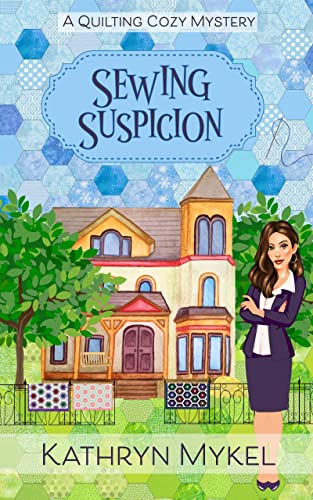 The Mystery of Mistletoe Hall
When Lord Edgington receives an invitation to spend the Christmas holiday with an old colleague from the police, he expects fine food, good conversation and the warmth of a roaring fire. But on arriving at Mistletoe Hall with his family, they discover the house deserted and no explanation for where their host or his servants could be.

As more guests appear, the master detective begins to question what could connect the disparate group of newcomers. A teacher, a comedian, a thief, a sportsman, a singer, a policeman and a racing driver will all have their roles to play when a killer crashes the party. Cut off from the outside world by the worsening weather, and with bodies piling up, Lord Edgington must rely on his wits, his years of experience, and the help of his bumbling grandson Christopher in order to solve "The Mystery of Mistletoe Hall".

With hints of "And Then There Were None" and "The Sittaford Mystery", the fourth "Lord Edgington Investigates…" novel is a spoiler-free, standalone whodunit with a wicked resolution all of its own. Filled with warmth, humour, a fiendishly twisting plot, an adorable canine sidekick and plenty of Yuletide spirit, "The Mystery of Mistletoe Hall" is an Agatha-Christie-style Christmas cracker that will baffle and charm you in equal measure.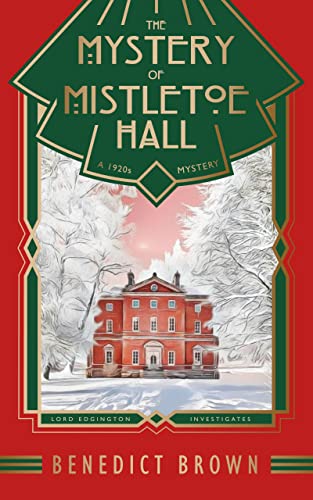 I, Vigilante
She fought her way back from certain death.
A predator is still hunting her…

Alex Ridley knows there are only three certainties in life… taxes, death, and that if you try to kill her, that death will be yours.

After escaping from a vile human trafficking ring, Ridley dedicates her life to liberating more innocent victims from a future of misery and administering her own special brand of justice. She'll take the fight to them, tracking them to their lair and bringing them down from within, one by one by one.
But there's a problem.

Ridley had left her nemesis for dead in her desperate fight for survival. Somehow, the Korean gangster lived, and is hell-bent on a revenge he will stop at nothing to get.

From the mountains of Tibet, to the filth and flamboyance of Mumbai, a nerve-shredding rampage for justice leads Ridley to the 'City of Dreams' and to an inevitable war.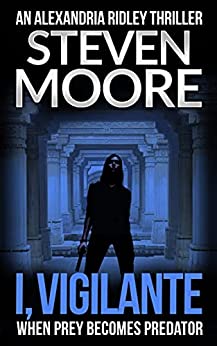 When Christmas Comes
Colorful Christmas lights dapple the family homes in the idyllic lakeside town of Sweet Haven when Jennifer Dean, a young librarian at the local elementary school, is brutally murdered. There are witnesses and her boyfriend Travis Blake confesses to the crime… but something doesn't quite add up. Blake is a third generation Army Ranger, awarded the Silver Star for his heroism in Afghanistan—how could a beloved son of this tight-knit burgh commit such a grisly deed?

As a community of military families a few miles down the road from an Army base, no one in Sweet Haven wants to investigate a war hero like Blake, not even the top brass at the police department. In steps Cameron Winter, a rugged and lonesome English professor haunted by the ghosts of his own Christmas past, whose former lover asks him to prove Blake innocent. The Sweet Haven murder reverberates in his mind, echoing a horrific yuletide memory from his youth, and Winter knows there are darker powers at play here than a simple domestic dispute. If he can solve this small-town mystery, just maybe he can find peace from his inner demons as well.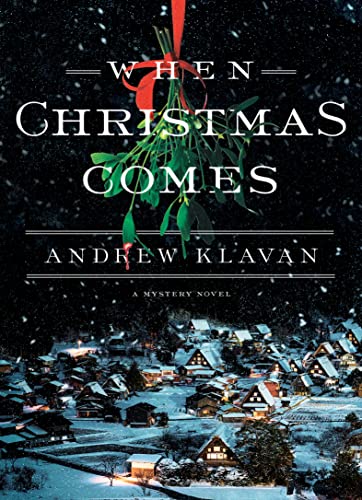 Be Still My Heart
Skelm Island, Maine has always been known for two things: lobsters and its broken lighthouse.

But when corpses start showing up in the water, the isolated town becomes the face of a cryptic investigation.

At the heart of which stands Lincoln Porter, a grumpy ex-SEAL whose lobstering business seems to attract more dead bodies than fish.

When homicide expert Detective Sloane is called in to assist with the case, she begins digging up skeletons; ones that Lincoln would rather stay buried.

Forced to work together, Sloane's suspicious attitude and optimistic demeanor grate on the lobsterman's nerves, resulting in a rivalry that's as addicting as it is volatile.

But as everything unravels and they have no one else to trust, Lincoln and Sloane must depend on each other to figure out what secrets should be brought to light…

…and which secrets should stay hidden.