Teaser Tuesdays is a weekly bookish meme, read the rules at A Daily Rhythm. Anyone can play along!
Not much time to write this week, but I can't leave you without a teaser! I am nearly finished The Undaunted by Gerald Lund, historical fiction about a group of LDS pioneers.
"What?" He stretched, then feigned a huge yawn.

But she knew him too well. "You cahn't fool me, young man." It was her finest London accent. Her hand shot out and found that spot beneath his armpit that she had discovered years before. In an instant he was writhing on the bed, screeching with laughter.
Gerald Lund, The Undaunted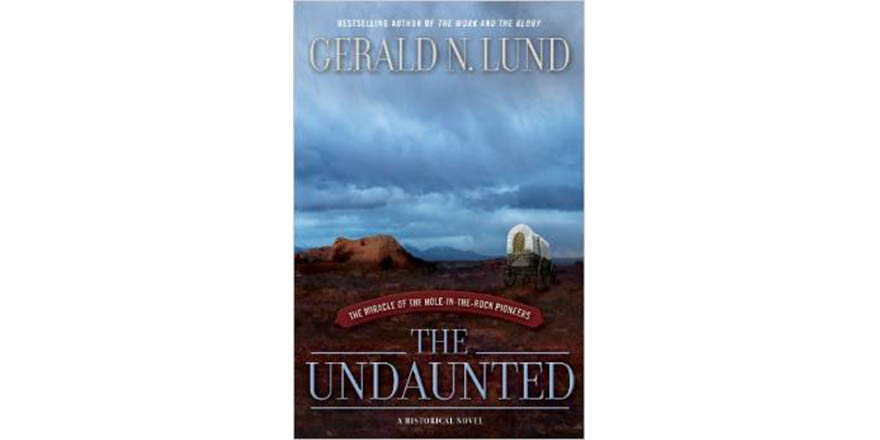 The journey was impossible.
But they had no other choice.
At the call of their prophet, they left well-established farms and businesses to strike out yet again into the untamed wilderness. A small band of men, women, and children formed the 1879 pioneer company.
Their mission: stand as a buffer between lawlessness and civilization.
Their road: only what they created themselves, blasting out a perilous trail over slick rock and through desolate cliffs.
Their hearts: UNDAUNTED