Nanowrimo is coming along well. Halfway through, and I am up over 80,000 words.
I hope to have a special announcement for you next week. Oh, I know, I'm such a tease…
Teaser Tuesdays is a weekly bookish meme, read the rules at A Daily Rhythm. Anyone can play along!
I have been reading another Orson Scott Card book (I'm not sure how many that is this year… six, maybe?) This one, rather than being set in a sci fi or fantasy world is set in early American times, a world steeped in religion and witchery.
Good boys, doing their work just right, Vigor shouting directions while Alvin could only watch, helpless at the back of the wagon, looking now at Faith who was trying not to have the baby, now at the Hatrack River that was trying to push them all down to hell.
Orson Card, Seventh Son: The Tales of Alvin Maker, Volume I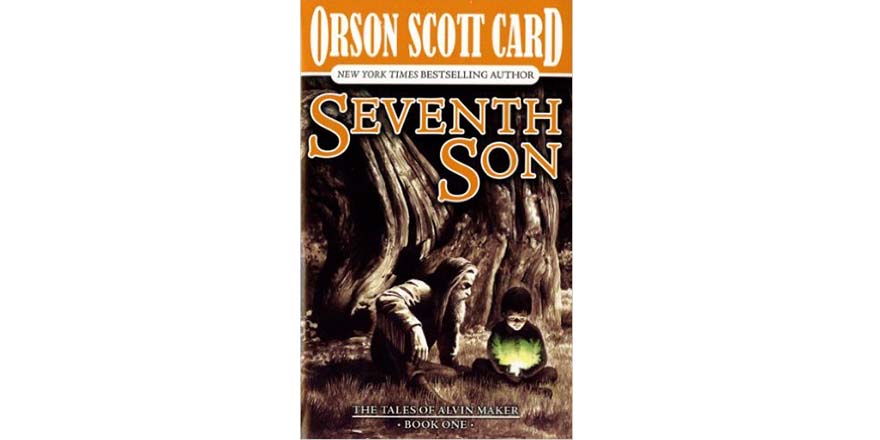 From the author of Ender's Game, an unforgettable story about young Alvin Maker: the seventh son of a seventh son. Born into an alternative frontier America where life is hard and folk magic is real, Alvin is gifted with the power. He must learn to use his gift wisely. But dark forces are arrayed against Alvin, and only a young girl with second sight can protect him.