Teaser Tuesdays is a weekly bookish meme, read the rules at A Daily Rhythm. Anyone can play along!
One of the books I am reading this week is The Devil's Due by Steven F. Freeman. It is a kidnap thriller set in Afghanistan (book five in a series, but I haven't read the others) and has been very engaging so far!
The message header indicated the sender was Mastana, the young Afghani Alton had befriended several years ago after rescuing her from a terrorist blast in a Kabul marketplace. The terseness of Mastana's message matched its desperation: "Alton, help me."
Steven F. Freeman, The Devil's Due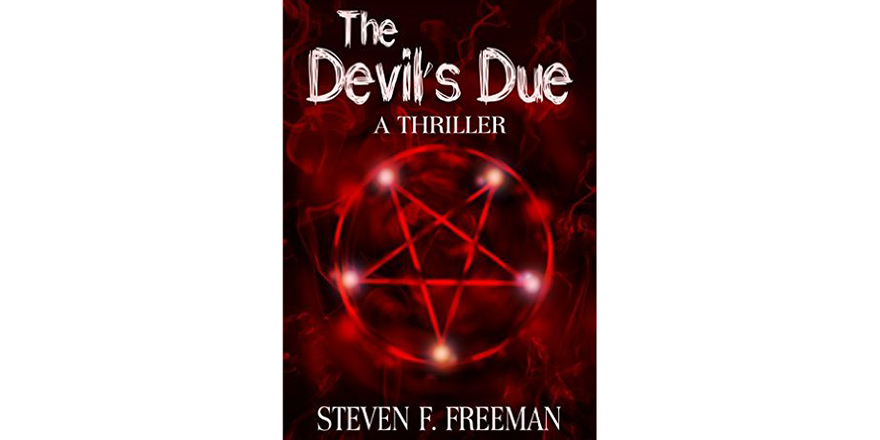 Former Army Captain Alton Blackwell never thought he'd return to Afghanistan.
Now he has no choice.
While on their honeymoon, cryptologist Alton Blackwell and FBI Agent Mallory Wilson receive a frantic plea for help. Resourceful Afghani teenager Mastana Meer, once instrumental in rescuing a mutual friend from Afghanistan terrorists, finds herself coerced into a nefarious plot by her Al-Qaeda uncle.
Having escaped the clutches of her terrorist uncle, the teen is days away from leaving Kabul for a better life when Alton and Mallory lose all contact with her.
As the former soldiers race to Afghanistan to search for Mastana, they battle Al-Qaeda terrorists, a resurgent cult of evil, and a web of political intrigue in which the label of friend and foe is not easily assigned. The duo must summon all their investigatory powers and combat skills in a desperate bid to track down their young friend and rescue her before her captors' malevolent designs can be set in motion.