In case you didn't see it, Brewing Death, the fifth book in the Auntie Clem's Bakery series has been released!
Teaser Tuesdays is a weekly bookish meme. Read the rules and more teasers at The Purple Booker. Anyone can play along.
Looking over my shelf, I see I actually read two David Baldacci books in the last week. I've picked Simply Genius for my excerpt today. Baldacci is the master of building suspenseful plot, and this one was no exception. I enjoyed the more diverse than usual cast, including an ex-soldier with a prosthetic limb and the murder victim's neurodiverse daughter.
"She picked the fight?"

"I assume that's what the handcuff is for, although she's in no shape to make a run for it. The other guy was pretty banged up too. She must be quite the pistol."

"You have no idea," Sean muttered under his breath. 

David Baldacci, Simply Genius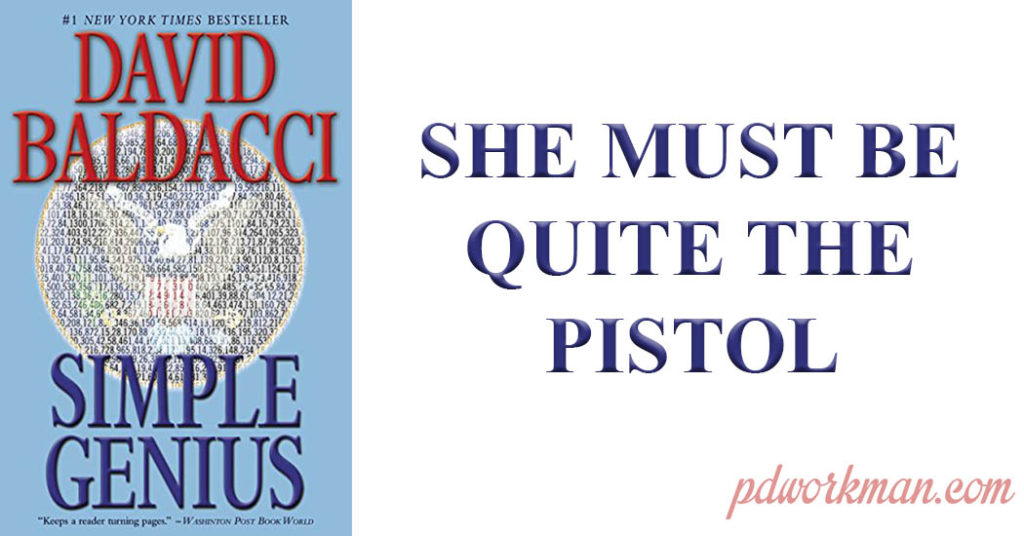 In a world of secrets, human genius is power.
And sometimes it is simply deadly …
Near Washington, D.C., there are two clandestine institutions: the world's most unusual laboratory and a secret CIA training camp. Drawn to these sites by a murder, ex-Secret Service agent Sean King encounters a dark world of mathematicians, codes, and spies. His search for answers soon leads him to more shocking violence—and an autistic girl with an extraordinary genius.
Now, only by working with his embattled partner, Michelle Maxwell, can he catch a killer … and solve a stunning mystery that threatens the entire nation.