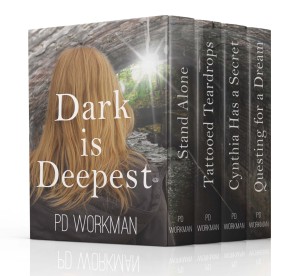 This is your last chance to pick up his Dark is Deepest, a collection of four of my full-length novels, for just $0.99!
And in four days, it is April 1st! To you it may mean April Fool's Day, but for me it means the beginning of Camp Nanowrimo, and starting on a brand new manuscript, tentatively titled Making her Mark. I love Nano!
Teaser Tuesdays is a weekly bookish meme. Read the rules at Books and a Beat. Anyone can play along!
I am just about through a fantastic new read, God Spelled Backwards: (The Journey of an actress into the world of dog rescue) by actress Sylva Kelegian, who will take you on a fascinating journey into the world of dog rescue. This one has had me crying on my morning run and over dinner preparations, and not because of onions. If you are an animal lover, put it on your list! I don't know if she's ever met activist Colleen Patrick-Goudreau, but I think the two of them would really hit it off! My teaser:
Marilyn was a great gal who adored all dogs, especially pitbulls, of which she had many. "No, Sylva, no one came. I really wish you—"

"I will," I interrupted. "I'll adopt her. She's mine. She's supposed to be mine."
Sylva Kelegian, God Spelled Backwards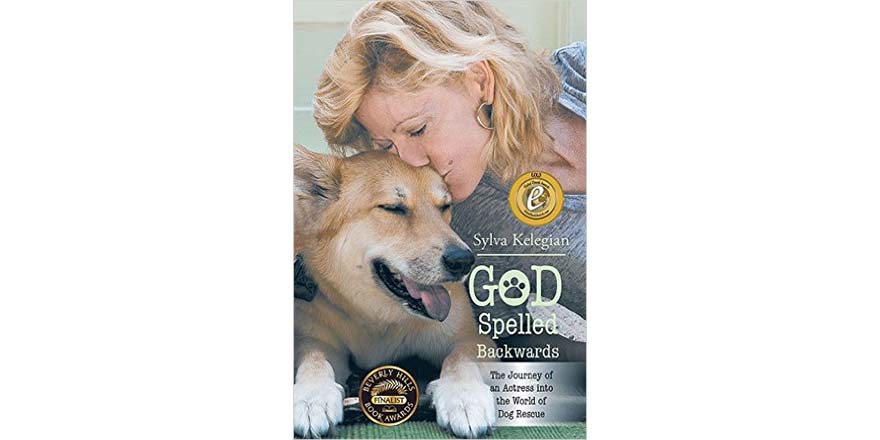 When newlywed actress Sylva Kelegian shows up at a Manhattan veterinary clinic to walk a rescue dog, a strawberry blonde puppy stumbles down the stairs and into her heart – opening it to the plight of hurt and abandoned dogs everywhere. After a move to Los Angeles with her actor husband, Sylva finds her marriage and burgeoning career challenged by the dramas of good and evil, darkness and light, played out every day in the streets, backyards, and homes of rich and poor pet owners alike. GOD SPELLED BACKWARDS traces Sylva's journey from reluctant New York dog adopter to passionate animal rescuer in Hollywood. Her story reveals what one determined woman can accomplish in the hope that, one day, man's best friend will be treated as such.