Before I start my teaser, a couple of reminders:
Teaser Tuesdays is a weekly bookish meme, read the rules at A Daily Rhythm. Anyone can play along!
Quite appropriate for this week, I am reading The Centurion's Wife, by Davis Bunn and Janette Oke, which is historical fiction set in the weeks following the crucifixion/resurrection of Christ. Look at that gorgeous cover!
I know it sounds absurd—I can scarcely believe those words have come from my own mouth. But I am increasingly drawn to wonder if this might—just might—have happened. What would you call such a man?
Davis Bunn and Janette Oke, The Centurion's Wife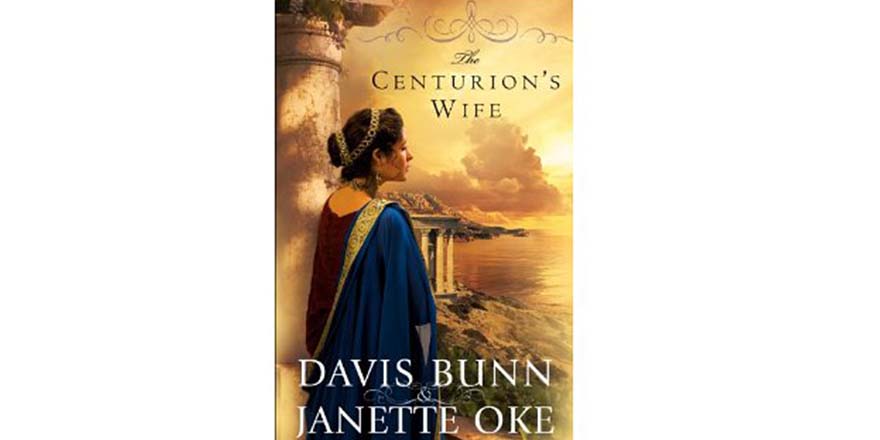 Mediterranean breezes caressed her, and Leah could not help but pause between kitchen and bath house. She lifted her face to the cry of the sea birds and the few clouds overhead. Sea waves lapped gently along the promontory's edge. Not even the first stirrings within the palace compound behind her could wipe out her sense of peace. Leah finally turned toward the elaborate courtyard with its columns and statuary, the opulent ceramic tiled baths, and the impressive marbled facade of the palace. No childhood dreams had ever included residing in the palace of the Prelate of Palestine. In different circumstances, Leah would have found it all impossibly beautiful. In different circumstances…Leah sighed and turned away. The reality was that she was here because she had no other recourse. Far to the northwest lay her home. True, it was no longer her home, but it still held her heart. There her mother faced a new dawn also, alone. Leah yearned to be with her, giving what love and comfort she was able. But trapped within this imposing palace, she was surrounded by elegance she could appreciate only from a distance. Yes, even though she had been born to wealth, to position, yet here she was little more than a slave. Bitterness filled her throat and caught her breath. She pushed the dark thoughts aside, cast one more longing look out over the wide expanse of sea, and with a determined lift of her shoulders walked on toward the bathhouse. Her first of many duties for the day would have her laying out fresh towels and robes…