Teaser Tuesdays is a weekly bookish meme, read the rules at A Daily Rhythm. Anyone can play along!
I have been reading quite a bit the last couple of books, what to share with you…? I think I had the most fun reading Cupcakes, Trinkets, and other Deadly Magic by Meghan Ciana Doidge. I initially looked at it thinking it was a cozy mystery, but it is actually more of a witchy suspense, along with vampires, werewolves, and necromancers. There is an element of mystery to it as well, but it is really not the main focus. It was a very enjoyable read, and I may read more of the series.
"The bedroom is vampire free." Sienna sashayed back into the kitchen and snagged a cookie. "I checked the closet, the shower, and under the bed."
Meghan Ciana Doidge, Cupcakes, Trinkets, and other Deadly Magic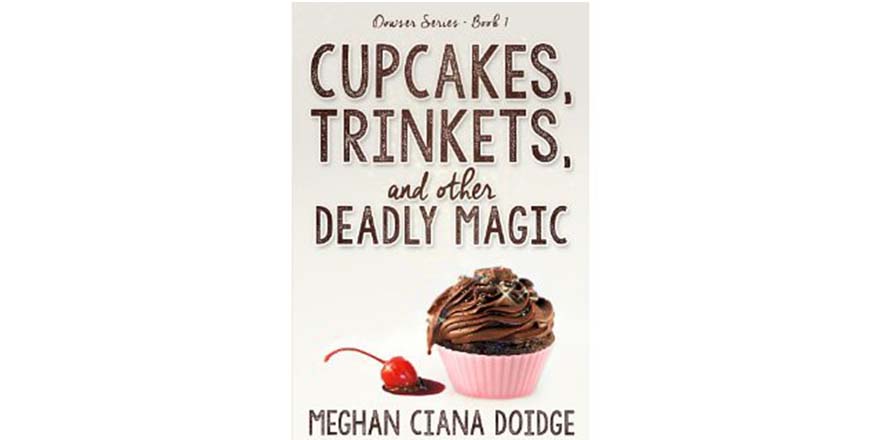 If you'd asked me a week ago, I would have told you that the best cupcakes were dark chocolate with chocolate cream cheese icing, that dancing in a crowd of magic wielders — the Adept — was better than sex, and that my life was peaceful and uneventful. Just the way I liked it. That's what twenty-three years in the magical backwater of Vancouver will get you — a completely skewed sense of reality. Because when the dead werewolves started showing up, it all unraveled … except for the cupcake part. That's a universal truth.